Built with MediaWiki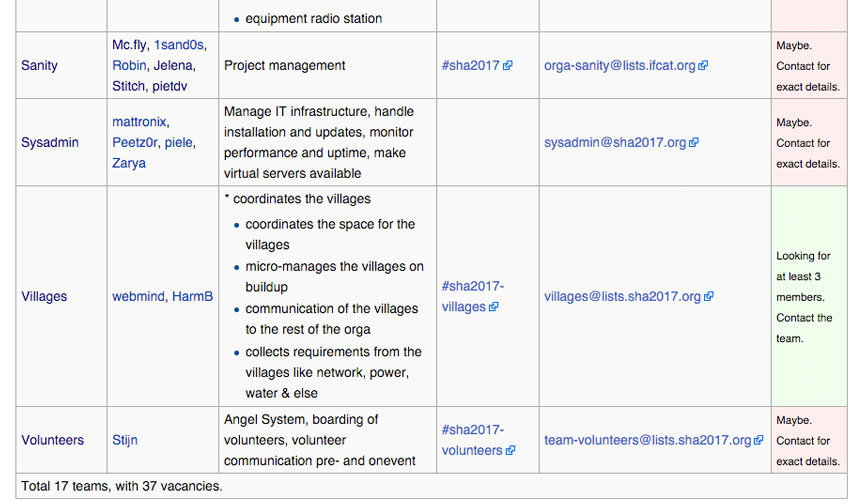 Team Overview
This dynamic overview allows teams to specify the number of members they need and shows who are the first line contacts.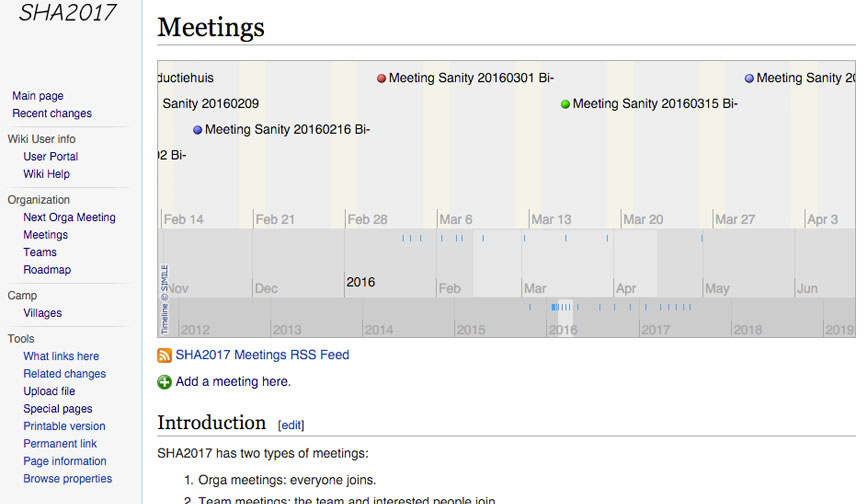 Team Meetings
Teams can plan meetings in the wiki, which are placed on a calendar and syndicated to rss and ical.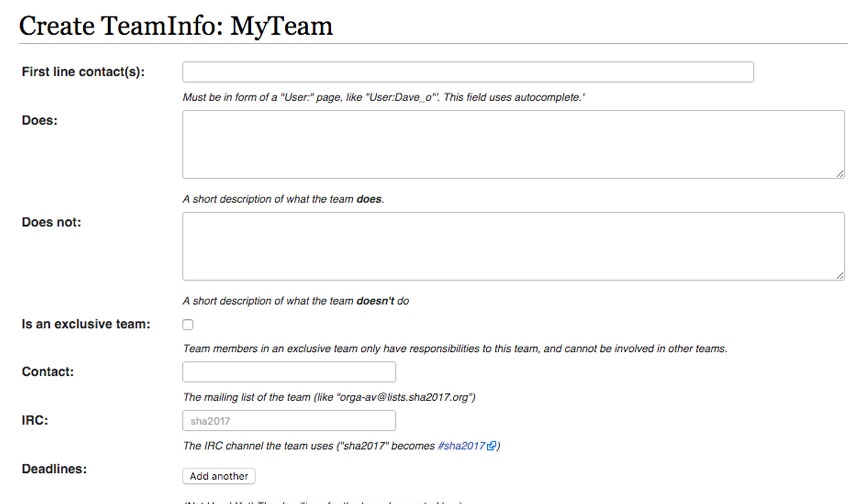 Forms
Forms make it easy to fill in information, reducing a common anti-pattern called stonewalling: forcing new and enthusiastic users to read 40 pages of bureaucracy.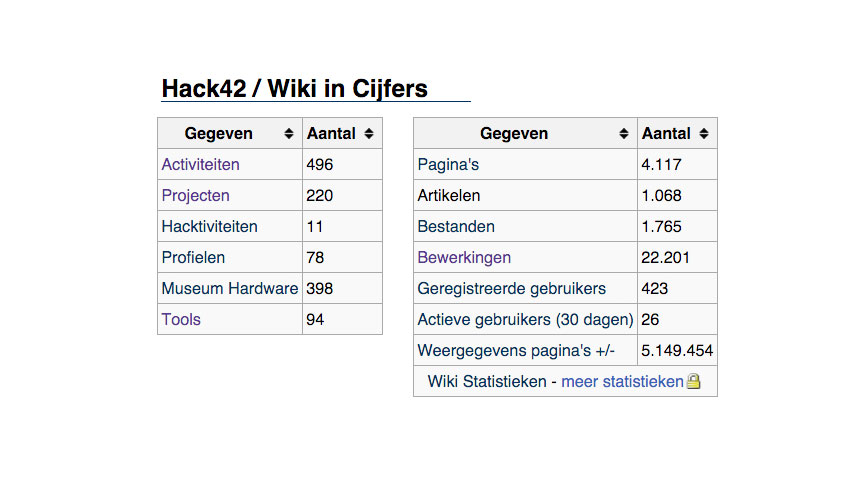 Statistics
Statistics can be derived from every aspect of a wiki. From the built-in statistics to custom statistics, shown here are numbers of projects, tools and more.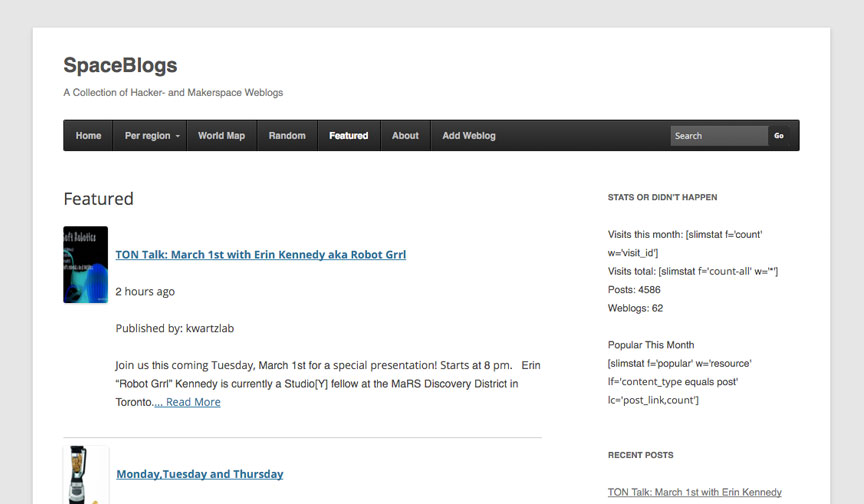 Space Blogs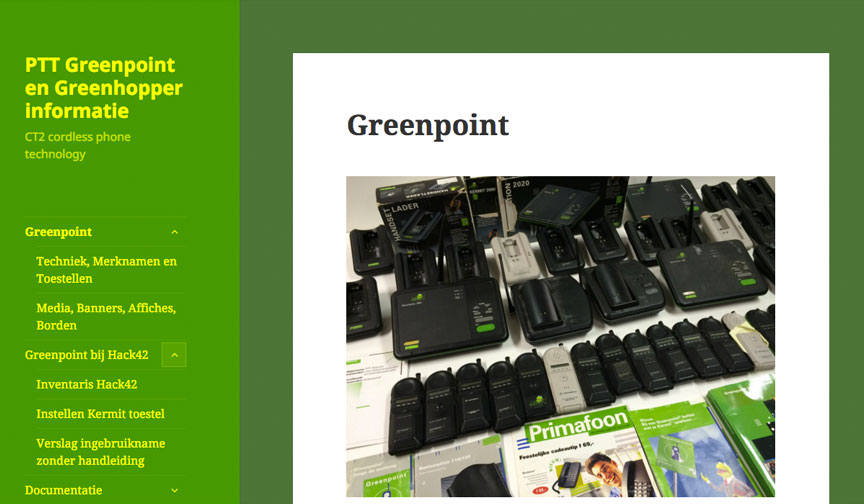 Greenpoint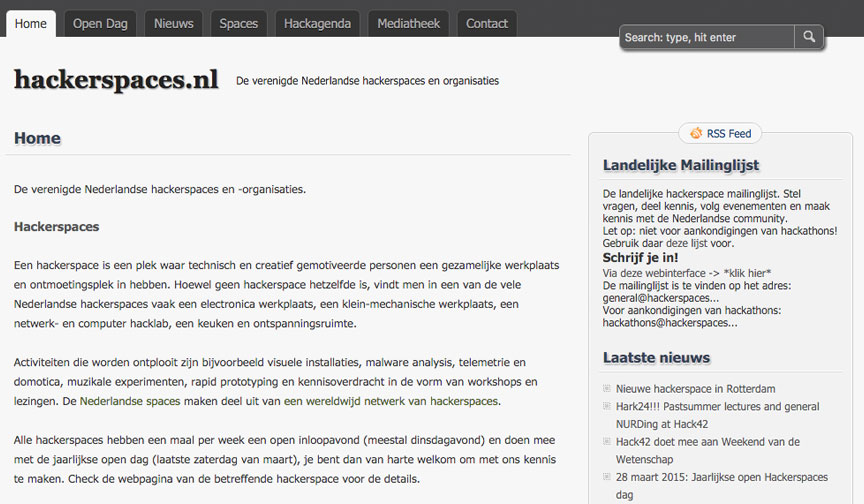 Hackerspaces NL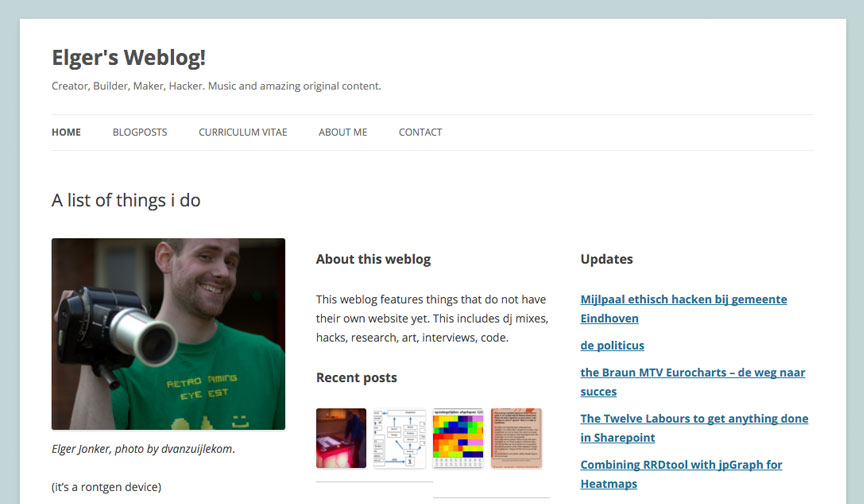 Elger Jonker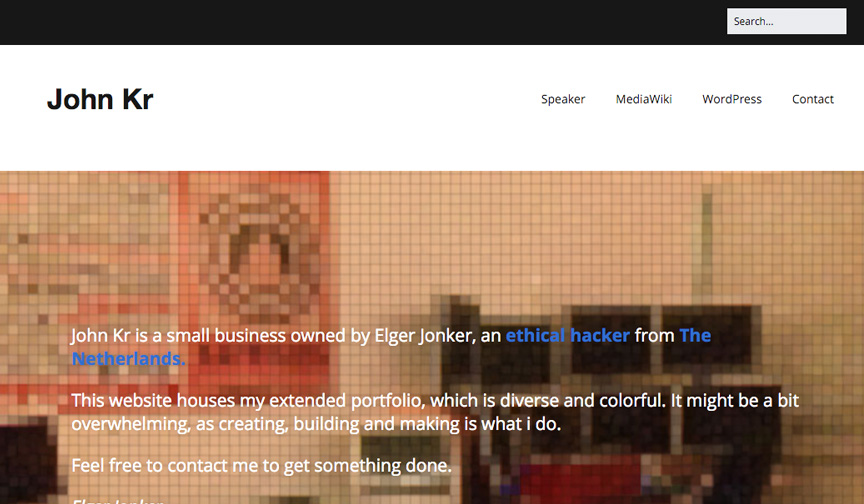 John Kr